For the week ending September 8, 2023
What Happened: China bans iPhones for Government Work
What's It Mean: It's really still not clear and the speculation is running wild.
Why do we care?  Slightly under 20% of Apple's revenue comes from China. Many are speculating that this move is the start of a larger movement to limit Apple products from being sold in China. We believe this is a hard argument to swallow since Foxconn, the manufacturer in China responsible for most iPhones is also the largest employer in the country. With the backdrop of a weakening Chinese economy, in our opinion, it would not make much sense to anger the company responsible for this workforce.
The move has most on Wall-Street, including me, scratching their heads. As with any uncertainty, the reflexive action is negativity and has applied pressure to Apple shares. Since Apple is one of the largest stocks within the S&P 500, and NASDAQ 100, this resulted in broader market weakness for the week and start to September.
This situation is developing and one we'll keep a close eye on. Relations between the US and China have been on thin ice for a while now and in our opinion, this doesn't help in strengthening our economic partnership.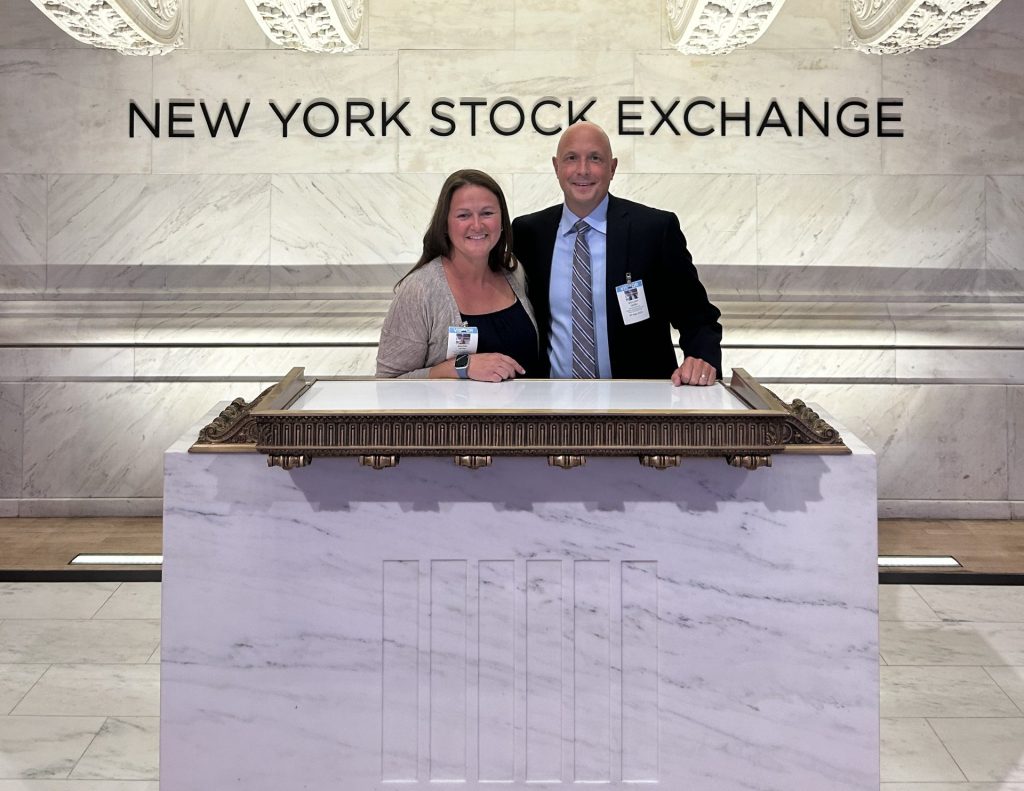 Quint had the opportunity to appear on Schwab Network this week from the floor of the NYSE. You can watch his clip HERE. 
What Happened: AirBnB & Blackstone added to the S&P 500 replacing Lincoln Financial and Newell Rubbermaid
What's It Mean: Most folks don't quite understand how dynamic the S&P 500 is and how often new companies are added while others are removed. This week was just another example of how a relatively new company, AirBnB, has replaced one of the more legacy positions, Newell Rubbermaid and exhibits how over time a natural transition takes place within S&P 500.
Why do we care? One of the reasons markets tend to head higher over long periods of times is not always due to economic expansion but rather new companies taking up the place of older, dying companies no longer innovating or growing. General investors never have to worry about finding the next great company when the S&P will naturally find them for you.
If you own holdings in the S&P 500, you're a proud owner of Nvidia, one of the most innovative companies in the world. You also own the likes of Google, Apple, Microsoft and of course Tesla. In years to come if we end up mining asteroids or traveling through space, my guess is those companies will also end up in the S&P 500. As long as we can innovate and grow a business in the US, we think it is tough to bet against the markets for longer than short term cycle.
~ Until next time
Disclosures
Joule Financial, LLC is registered as an investment adviser with the SEC. The firm only transacts business in states where it is properly registered, or is excluded or exempted from registration requirements. Registration as an investment adviser does not constitute an endorsement of the firm by securities regulators nor does it indicate that the adviser has attained a particular level of skill or ability. A copy of Joule's current written disclosure brochure filed with the SEC which discusses among other things, Joule's business practices, services and fees, is available through the SEC's website at: www.adviserinfo.sec.gov
This does not constitute an offer or solicitation. This information should not be considered investment advice. Opinions expressed reflect the judgment of the author and are current opinions as of the date appearing in this material only. While every effort has been made to verify the information contained herein, we make no representations as to its accuracy and it should not be regarded as a complete analysis of the subjects discussed. Past performance does not predict future results. Content should not be construed as legal or tax advice. Always consult an attorney or tax professional regarding your specific legal or tax situation. All investing involves risk, including the loss of some or all of your investment.
Certain information contained herein constitutes "forward-looking statements," which can be identified by the use of forward-looking terminology such as "may," "will," "should," expect," "anticipate," "project," "estimate," "intend," "continue," or "believe," or the negatives thereof or other variations thereon or comparable terminology. Due to various risks and uncertainties, actual events, results or actual performance may differ materially from those reflected or contemplated in such forward-looking statements. Nothing contained herein may be relied upon as a guarantee, promise, assurance or a representation as to the future.
Hyperlinks in this letter are provided as a convenience, and we disclaim any responsibility for information, services or products found on websites linked hereto.
Any indices and other financial benchmarks shown are provided for illustrative purposes only, are unmanaged, reflect reinvestment of income and dividends and do not reflect the impact of advisory fees. Investors cannot invest directly in an index. Comparisons to indexes have limitations because indexes have volatility and other material characteristics that may differ from a particular hedge fund.